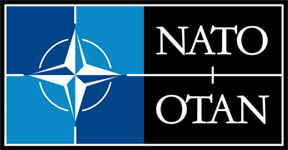 A NATO Blanket Purchase Agreement is a simplified method of filling anticipated repetitive needs for basic supplies or services by establishing "charge accounts" with qualified sources of supply. Essentially, this procurement approach replaces the need to execute multiple EM(2010)0285-REV1 - 89 - 14 June 2011 Purchase Orders. Blanket Purchase Agreements should address the frequency of ordering and invoicing, discounts, and delivery locations and times. For example, when the Procurement Service finds a schedule supply or service elsewhere at a lower price or when a Blanket Purchase Agreement is being established to fill recurring requirements, requesting a price reduction could be advantageous. The potential volume of orders under these agreements, regardless of the size of the individual order, may offer the requester the opportunity to secure greater discounts. Although the use of Blanket Purchase Agreements provides added purchasing flexibility, both the Procurement Service and requesters still need to carefully ensure that obligations and expenditures are still kept within established funding limits. Transactions under Blanket Purchase Agreements shall not exceed level B of the EFL. The following are circumstances under which the Procurement Service may establish Blanket Purchase Agreements:
A wide variety of items in a broad class of supplies or services exists and is generally purchased. However, the exact items, quantities, and delivery requirements are not known in advance and may vary considerably.
There is a need to provide commercial sources of supply for one or more offices or projects in a given area that do not have or need authority to purchase otherwise.
The use of this procedure would avoid the writing of numerous Purchase Orders for which administrative costs can be excessive.